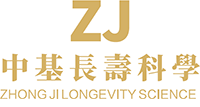 Zhong Ji Longevity Science Group Limited
(Formerly known as Asia Pacific Silk Road Investment Company Limited)
(Incorporated in Bermuda with limited liability)
---
Corporate Governance

OVERVIEW
The Board is committed to uphold a high standard of corporate governance practices and business ethics in the belief that they are essential for maintaining and promoting investors' confidence and maximising Shareholders' returns. The Board reviews its corporate governance practices from time to time in order to meet the rising expectations of Shareholders and comply with increasingly stringent regulatory requirements (both locally and internationally), and to fulfill its commitment to excellence in corporate governance.
BOARD OF DIRECTORS
COMMITTEES
STRUCTURED CONTRACTS
updated 3rd August, 2022
---
---
© Copyright 1996-2022 irasia.com Ltd. All rights reserved.
DISCLAIMER: irasia.com Ltd makes no guarantee as to the accuracy or completeness of any information provided on this website. Under no circumstances shall irasia.com Ltd be liable for damages resulting from the use of the information provided on this website.
TRADEMARK & COPYRIGHT: All intellectual property rights subsisting in the contents of this website belong to irasia.com Ltd or have been lawfully licensed to irasia.com Ltd for use on this website. All rights under applicable laws are hereby reserved. Reproduction of this website in whole or in part without the express written permission of irasia.com Ltd is strictly prohibited.
TERMS OF USE: Please read the Terms of Use governing the use of our website.