Founded in 1996, we are Asia's leading digital investor relations company.
Who We Are
Combining Investor Relations, Technology and Communications expertise, we help our clients engage with key decision makers globally through our exceptional IR experiences and our platform irasia.com.
We're headquartered in Hong Kong and also have a presence in Sydney, Australia.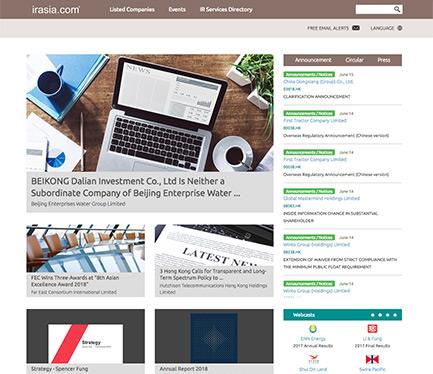 Our Services
irasia.com
Asia's leading IR platform connecting you with investors worldwide.
Integrated IR Solutions
Best in class IR solutions that are scalable, instant and cost effective.
Web Solutions / IR Web Applications
Deliver award winning IR websites, stock quotes, dynamic charts, audio and video webcasts.
Regulatory and Compliance Solutions
Disclosure and reporting tools to satisfy all your financial communications and stock exchange requirements.