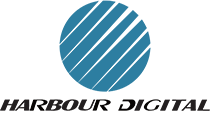 Harbour Digital Asset Capital Limited
Formerly known as Unity Investments Holdings Limited)
(Incorporated in the Cayman Islands with limited liability)
---
Corporate Profile

Harbour Digital Asset Capital Limited is an investment company incorporated in the Cayman Islands whose shares are listed on The Stock Exchange of Hong Kong Limited under Chapter 21 of the Listing Rules since 27 October 1999 and investing in securities constitutes its ordinary course of business.
The principal activities of the Company are to invest in both listed and unlisted companies, the Group's current core portfolio comprises of mainly small to medium sized listed companies with good asset backing and/or growth potential.
The Group's portfolio covers a wide array of industries and sectors including, but not limited to, companies engaged in sectors such as finance, consumer goods and services, media, construction, mining, etc.
updated 30th August, 2021
---
---
© Copyright 1996-2022 irasia.com Ltd. All rights reserved.
DISCLAIMER: irasia.com Ltd makes no guarantee as to the accuracy or completeness of any information provided on this website. Under no circumstances shall irasia.com Ltd be liable for damages resulting from the use of the information provided on this website.
TRADEMARK & COPYRIGHT: All intellectual property rights subsisting in the contents of this website belong to irasia.com Ltd or have been lawfully licensed to irasia.com Ltd for use on this website. All rights under applicable laws are hereby reserved. Reproduction of this website in whole or in part without the express written permission of irasia.com Ltd is strictly prohibited.
TERMS OF USE: Please read the Terms of Use governing the use of our website.