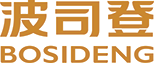 Bosideng International Holdings Limited
(incorporated in the Cayman Islands with limited liability)
---
Corporate Profile

Bosideng International Holdings Limited is a renowned operator in the People's Republic of China ("PRC") with down apparel brands. Founded in 1976, the Group commenced its operation in extremely difficult conditions under the leadership of Mr. Gao Dekang. On October 11, 2007, the Company was listed on the Main Board of The Stock Exchange of Hong Kong Limited (Stock Code: 3998).
With a focus on down apparel business, the Group has developed into an expert in down apparel which has been widely recognized by the consumers and a leader in the development of the industry. Currently, the Group's down apparel brands include Bosideng, Snow Flying, Bengen, etc. These brands have been supporting the Group in meeting the needs of different groups of customers and enhancing its position as a leader in the PRC market. Among them, the down apparel business under the Bosideng brand maintained a significant lead in the industry for consecutive 25 years (1995 -2019) in terms of sales volume in the PRC.
Currently, the Group's ladieswear brands include JESSIE, BUOU BUOU, KOREANO, KLOVA; and the school uniform brand is Sameite. The Group has been proactively implementing its strategies of brand development, which brought it a number of honours, including "China's World Famous Brand" (中 國 世 界 名 牌 產 品) and "Leading Textile Clothing Brand in China" (中 國 紡 織 服 裝 領 軍 品 牌).Looking forward, the Group will maintain the focus on its core down apparel business, upgrade its products and channels under the strategies of brand development, stay true to the mission of warm the world, and strive for the goal of becoming the most respected multi-functional apparel group in the world.
updated 30th July, 2020
---
---
© Copyright 1996-2022 irasia.com Ltd. All rights reserved.
DISCLAIMER: irasia.com Ltd makes no guarantee as to the accuracy or completeness of any information provided on this website. Under no circumstances shall irasia.com Ltd be liable for damages resulting from the use of the information provided on this website.
TRADEMARK & COPYRIGHT: All intellectual property rights subsisting in the contents of this website belong to irasia.com Ltd or have been lawfully licensed to irasia.com Ltd for use on this website. All rights under applicable laws are hereby reserved. Reproduction of this website in whole or in part without the express written permission of irasia.com Ltd is strictly prohibited.
TERMS OF USE: Please read the Terms of Use governing the use of our website.