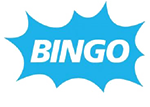 Bingo Group Holdings Limited
(Incorporated in the Cayman Islands with limited liability)
---
Corporate Governance

OVERVIEW
The Board recognizes the importance of good communications with all shareholders. The Company believes that maintaining a high level of transparency is a key to enhance investor relations. The Company is committed to a policy of open and timely disclosure of corporate information to its shareholders and investment public.
BOARD OF DIRECTORS
Executive Directors
CHIAU Sing Chi
CHOW Man Ki Kelly
LAU Man Kit
CHOW Nga Chee Alice
YIP Yiu Bong

Independent Non-Executive Directors
CHOI Mei Ping
TSUI Wing Tak
COMMITTEES
updated 20th May, 2022
---
---
© Copyright 1996-2022 irasia.com Ltd. All rights reserved.
DISCLAIMER: irasia.com Ltd makes no guarantee as to the accuracy or completeness of any information provided on this website. Under no circumstances shall irasia.com Ltd be liable for damages resulting from the use of the information provided on this website.
TRADEMARK & COPYRIGHT: All intellectual property rights subsisting in the contents of this website belong to irasia.com Ltd or have been lawfully licensed to irasia.com Ltd for use on this website. All rights under applicable laws are hereby reserved. Reproduction of this website in whole or in part without the express written permission of irasia.com Ltd is strictly prohibited.
TERMS OF USE: Please read the Terms of Use governing the use of our website.