Swire Pacific Limited
---
| | |
| --- | --- |
| For Immediate Release | 9 November 2022 |
Swire Announces New Senior Leadership Role
Swire announced today that Augustus Tang, currently Chief Executive Officer of Cathay Pacific Airways Limited, will be appointed Director Corporate Affairs at John Swire & Sons (H.K.) Limited, with effect from 1st January 2023. In this new role Mr. Tang will be responsible for all matters relating to stakeholder management, corporate relations, and issue management.
Guy Bradley, Chairman of John Swire & Sons (H.K.) Limited said, "Covid-19 has had an unprecedented impact on global aviation in the past few years. During this difficult time, Augustus has led the Cathay Pacific team in maintaining vital air links between Hong Kong and the rest of the world. He also undertook the difficult but necessary steps to restructure the airline to ensure its long-term success. I would like to thank Augustus for his outstanding dedication and contribution to Cathay Pacific and to his team, as their Chief Executive. As a veteran of the Swire Group, Augustus is well suited to play an important role in engaging with Swire's stakeholders and business partners as we continue to build our business in Hong Kong and the Chinese Mainland. I look forward to working closely with him."
- End -
About Swire Group

The Swire Group is a highly diversified global corporation, with businesses encompassing property, beverages and food chain, aviation, marine, as well as trading and industrial activities. Its core businesses are mainly focused on Asia, with its key operations in Hong Kong and the Chinese Mainland. Within Asia, Swire's activities primarily come under the Group's publicly quoted arm, Swire Pacific Limited (HKSE: 00019/00087), which is the largest shareholder in two Hong Kong listed companies: Swire Properties and Cathay Pacific Airways.
www.swire.com
For media enquiries, please contact:
Agnes Yeung, Manager Group Public Affairs
Tel: (852) 2840 8077 / 9102 7163
Email: agnesyeung@jsshk.com
Appendix
Biography of Augustus Tang: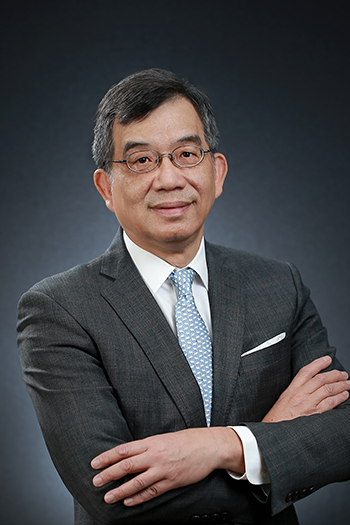 Please download high-resolution photo here.
Augustus Tang is currently Chief Executive Officer of Cathay Pacific Airways Limited and a Director of John Swire & Sons (H.K.) Limited. He was previously Chief Executive Officer of Swire subsidiary Hong Kong Engineering Company Limited (HAECO). Augustus has enjoyed a long and successful career with the Swire Group, having first joined Cathay Pacific as a Management Trainee in 1982. Since then he has held numerous positions within the airline group, notably Director Corporate Development, Director Corporate Planning, and General Manager Business Improvement. Mr. Tang graduated from The Chinese University of Hong Kong with a Bachelor Degree in Business Administration. He completed the Swire Management Programme in INSEAD in 1996, the Senior Swire Management Programme in INSEAD in 1999 and the Stanford Executive Programme in 2002. He is married with two children.
---
Source: Swire Pacific Limited
---
---
© Copyright 1996-2022 irasia.com Ltd. All rights reserved.
DISCLAIMER: irasia.com Ltd makes no guarantee as to the accuracy or completeness of any information provided on this website. Under no circumstances shall irasia.com Ltd be liable for damages resulting from the use of the information provided on this website.
TRADEMARK & COPYRIGHT: All intellectual property rights subsisting in the contents of this website belong to irasia.com Ltd or have been lawfully licensed to irasia.com Ltd for use on this website. All rights under applicable laws are hereby reserved. Reproduction of this website in whole or in part without the express written permission of irasia.com Ltd is strictly prohibited.
TERMS OF USE: Please read the Terms of Use governing the use of our website.