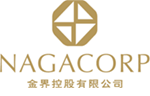 NagaCorp Ltd.
(Incorporated in the Cayman Islands with limited liability)
---
Corporate Profile

NagaCorp was founded in 1995 by Tan Sri Dr Chen Lip Keong. The Company owns and operates the largest integrated gaming and entertainment resort in the Mekong Region. NagaCorp filed for its initial public offering ("IPO") on the Hong Kong Stock Exchange ("HKSE") in 2006, making it the first gaming company listed on the HKSE and the first Cambodia-based company listed on a foreign stock exchange. Today, NagaCorp is one of the largest and best performing listed gaming companies in Asia, with market capitalisation growing by 11 times since the IPO.
With a 70-year gaming licence until 2065, NagaCorp also has an exclusive right to operate casinos within a 200-km radius of Phnom Penh (except the Cambodia-Vietnam border area, Bokor, Kirirom Mountains and Sihanoukville) until 2045. The Company's flagship property, NagaWorld, is located in the heart of Phnom Penh City, in close proximity to Phnom Penh International Airport, Royal Palace of Cambodia and other key attractions. Boosted by the opening of Naga 2 in 2017, the combined complex of NagaWorld has more than 1,600 luxurious rooms and suites, 20 award-winning food and beverage outlets, as well as an award winning spa and other luxurious entertainment outlets such as roof-top swimming pool and clubs.
The opening of NagaCity Walk ("NCW"), an underground shopping mall, in August 2016 and Naga 2 in November 2017 have significantly increased the variety, quality and quantity of NagaWorld's gaming and non-gaming facilities, enhancing the Group's competitive position. NagaWorld's gaming facilities comprise approximately 500 gaming tables and 2,000 electronic gaming machines. NagaWorld is also widely recognised as a popular meetings, incentives, conventions and exhibitions ("MICE") destination, with over 1,800 square metres of highly flexible event space spread across five unique venues. The Grand Ballroom offers over 1,100 square metres of space with capacity of 700 guests for banquets and up to 1,600 guests for theatre style meetings. The 2,000-seat Nations Art Bayon Academy ("NABA") theatre was the first in Cambodia to have equipped with state-of-the-art video mapping technology, a perfect venue for a variety of shows and events.
NagaCorp is committed to world class corporate governance practices and is dedicated to a zero-tolerance policy to corruption and money laundering. It follows the best international standards and practices in dealing with anti-corruption and anti-bribery issues, which include the OECD Guidelines, the UN Convention Against Corruption and the principles supporting the Foreign Corrupt Practice Act. The Company also complies with the Financial Action Task Force ("FATF") recommendations, following best practices and imposing strict rules on anti-money laundering ("AML") controls in daily operations. The Board appoints an independent consultancy to review our internal control on anti-money laundering semi-annually.
NagaCorp was one of the first foreign-invested private companies in the Kingdom of Cambodia. In the past 25 years, the Company has continuously contributed to the country's economic growth and social development. Today, as one of Cambodia's largest private sector employers and economic contributors, NagaCorp plays an even more important role in the community in which it operates. Through its all-encompassing 'Nation Building Through NagaWorld' corporate social responsibility programmes, NagaCorp continues to support the growth and development of its host country.
updated 13th September, 2023
---
---
© Copyright 1996-2023 irasia.com Ltd. All rights reserved.
DISCLAIMER: irasia.com Ltd makes no guarantee as to the accuracy or completeness of any information provided on this website. Under no circumstances shall irasia.com Ltd be liable for damages resulting from the use of the information provided on this website.
TRADEMARK & COPYRIGHT: All intellectual property rights subsisting in the contents of this website belong to irasia.com Ltd or have been lawfully licensed to irasia.com Ltd for use on this website. All rights under applicable laws are hereby reserved. Reproduction of this website in whole or in part without the express written permission of irasia.com Ltd is strictly prohibited.
TERMS OF USE: Please read the Terms of Use governing the use of our website.