By 21 April 2013, China Telecom has restored the basic communications of 23 towns out of 30 which suffered from communications disconnection after the earthquake, accounting for 76%. Telecommunications services have been fully recovered in all towns and villages in Lushan county as well as the city of Baoxing county.

In the morning of 20 April, 40 minutes after an earthquake measuring 7.0 magnitude at Ya'an city of Sichuan province of China, China Telecom sent its first batch of vehicles and emergency repair team to the disaster-stricken area. Thereafter more batches of emergency communication assurance teams, including 85 emergency repair teams consisting of more than 900 staff, gathered and set off. Eight hours after the earthquake, basic communications of 10 affected towns and villages were restored, accounting for 33% of the total number of towns and villages where communications infrastructure were damaged. Mr. Wang Xiaochu, Chairman of China Telecom, arrived at Lushan county of Sichuan that night to lead the relief work on site and mobilized resources of the whole company to support the emergency work in Sichuan. Mr. Yang Jie, President of China Telecom, convened an emergency meeting immediately after the earthquake to comprehensively deploy for the emergency communication restoration work.

According to the statistics as of 21 April, the connection rate for voice services of mobile CDMA network in Ya'an were about 95.5%, which were normal and stable. The successful rate of point to point SMS via CDMA network remained stable, with 96.3% in Ya'an city compared to 98.4% throughout the province.

During the rescue period, China Telecom offers free broadband, voice, SMS, data, roaming, safety call and hotline services in the disaster-stricken area to provide people with the convenience to communicate with their families and search for their missing relatives.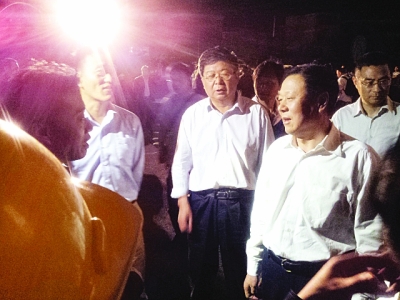 Mr. Wang Xiaochu, Chairman of China Telecom, visited the staff at the forefront at the epicenter of the earthquake, Lushan county, and led the relief work on site.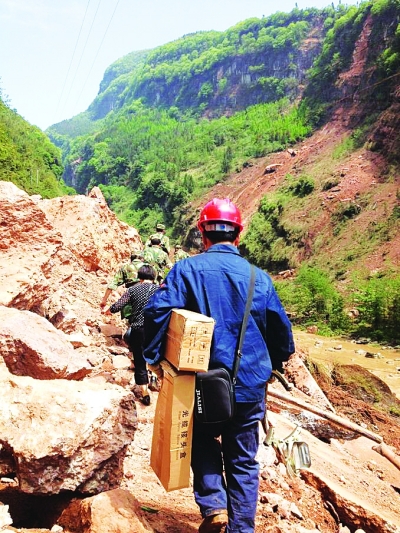 China Telecom staff brought along equipment and tools and went up the mountain for emergency relief work.