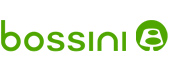 Bossini International Holdings Limited
(Incorporated in Bermuda with limited liability)
---
Corporate Profile

Bossini International Holdings Limited (the "Company"; stock code on The Stock Exchange of Hong Kong Limited ("stock code"): 592) and its subsidiaries (the "Group" or "Bossini") is a renowned apparel brand owner, retailer and franchiser in the region.
Headquartered in Hong Kong, Bossini launched its first retail store in 1987. Over the past three decades, it rapidly established an extensive international operating platform and distribution network that extended to a total of 982 stores worldwide. Among these, the Group operated 209 directly managed stores in Hong Kong and Macau, mainland China, Taiwan and Singapore. As for other overseas markets, the Group cooperated with its business partners to establish a total of 773 export franchised stores in 25 countries, spanning from Southeast Asia, the Middle East, Europe to as far as Central America.
Renowned for its comfortable, easy to mix-and-match, colourful and energetic style, Bossini offers casual wear apparel products including men's, ladies' and kids' wear, which are designed to fit a wide range of customer needs.
updated as per Annual Report 2019/2020
---
---
© Copyright 1996-2022 irasia.com Ltd. All rights reserved.
DISCLAIMER: irasia.com Ltd makes no guarantee as to the accuracy or completeness of any information provided on this website. Under no circumstances shall irasia.com Ltd be liable for damages resulting from the use of the information provided on this website.
TRADEMARK & COPYRIGHT: All intellectual property rights subsisting in the contents of this website belong to irasia.com Ltd or have been lawfully licensed to irasia.com Ltd for use on this website. All rights under applicable laws are hereby reserved. Reproduction of this website in whole or in part without the express written permission of irasia.com Ltd is strictly prohibited.
TERMS OF USE: Please read the Terms of Use governing the use of our website.