Global Highlights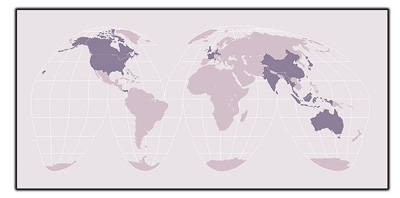 Property Development and Holdings
Hong Kong
Cheung Kong Center is due for completion by the end of 1998.
Projects in Hung Hom, North Point, Tsing Yi, Tung Chung, Ma On Shan and Tai Po are well underway.
Mainland China
Residential and commercial properties are under development in Beijing, Chongqing, Guangzhou, Qingdao, Shanghai and Zhuhai.
Grand Bahama Island
The Group is redeveloping a resort hotel complex with golf courses.
United Kingdom
The Royal Gate Kensington development is scheduled for completion in 1998. Other interests include sites near Sloane Square and the Albion and Bridge Wharves.
Japan
The Group acquired an interest in a site adjacent to Tokyo Station.
Singapore
The Group acquired an interest in a site to develop a residential complex.



Ports and Related Services
Hong Kong
Hongkong International Terminals' overall throughput totalled 5.1 million TEUs, an increase of 13.1% over 1996.
Mainland China
Throughputs at Shanghai Container Terminals, Yantian International Container Terminals and Hutchison Delta Ports rose 22.8%, 80.6% and 22.1% respectively during the year.
Myanmar
The Group increased its holdings in the container port facility at Thilawa (Yangon) to 80%.
United Kingdom
The Port of Felixstowe recorded an 11.8% rise in throughput. The Group acquired the Thamesport and Harwich ports.
The Americas and the Caribbean
The two ports at Balboa and Cristobal in Panama are operational.
The two-berth Freeport Container Port on Grand Bahama Island began operations.



Retail, Manufacturing and Other Services
Hong Kong
Park'N Shop introduced the "wet market" concept for fresh foods in its superstores. Other retail chains and manufacturing operations achieved satisfactory results.
Harbour Plaza Hong Kong has an occupancy rate above the local industry average.
Mainland China
Park'N Shop continued to expand in the Mainland, where it is now established as the largest non-local food retailer.
A S Watson's manufacturing division continued to strengthen its distribution network and production facilities.
Hutchison Whampoa (China) achieved another year of solid growth for its consumer products and aviation joint ventures.
Three new hotels were acquired in Beijing, Shenyang and Kunming.
Southeast Asia
Stores operated by Watson's The Chemist in Southeast Asia produced satisfactory results.



Telecommunications
Hong Kong
Hutchison Telecommunications' Hong Kong subscriber base grew to 616,000 on its three networks - GSM, CDMA and PCS.
Metro Broadcast achieved break-even in the year.
Mainland China
Chung Kiu Telecommunications (China), through a joint venture, provides consulting and engineering services to the Great Wall CDMA cellular networks.
Asia Pacific
Operations in India and Australia performed well. The Group acquired a 100% interest in an established cellular operator in Sri Lanka.
United States
Hutchison Telecommunications entered the US market through acquisition of an interest in Western Wireless.
Europe
Orange passed the one million subscribers milestone in July. The company also holds a 17% interest in a consortium which won the third mobile phone licence in Austria.
Service provider businesses in France and Germany also contributed to Orange's growth.



Energy, Infrastructure, Finance and Investment
Hong Kong
The Group acquired an 84.58% interest in Cheung Kong Infrastructure (CKI) through the reorganisation of the Cheung Kong Group.
Mainland China
CKI operates three core businesses in the Mainland: infrastructure materials; energy; and transportation.
Canada
Husky Oil substantially increased its earnings and achieved significant growth in shareholder value, cash flow, production volumes and reserves.
Copyright 2001 © Hutchison Whampoa Limited. All rights reserved.