Hutchison Whampoa Limited
---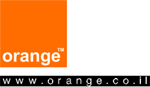 Partner Communications announces company rating "A" awarded by Maalot
Rosh Ha'ayin, Israel, 31 August 2003, Partner Communications Ltd. (NASDAQ, Tel Aviv: PTNR, London: PCCD) announces that Maalot, The Israel Securities Rating Company Ltd., strategic partner of Standard & Poor's, has awarded Partner an "A" rating.
Alan Gelman, Partner's CFO, said that the rating awarded the company by Maalot is further evidence of the confidence of the financial community in the Company's financial strength, its profitability, steady cash flow, and its debt service capabilities.
About Partner Communications
Partner Communications Company Ltd. is a leading Israeli mobile communications operator known for its GSM/GPRS based services and the development of wirefree applications under the preferred orangeTM brand. The Company commenced full commercial operations in January 1999 and, through its network, provides quality of service and a range of features to approximately two million subscribers in Israel. Partner subscribers can use roaming services in 117 destinations using 263 GSM networks. The Company was awarded a 3G license in 2002. Partner's ADSs are quoted on NASDAQ under the symbol PTNR and on the London Stock Exchange (LSE) under the symbol PCCD. Its shares are quoted on the Tel Aviv Stock Exchange (TASE) under the symbol PTNR. For further information please visit:
http://www.investors.partner.co.il.
Contact:
Dr. Dan Eldar
V.P. Carrier, International and Investor Relations
Tel: +972 67 814151
Fax: +972 67 814161
E-mail: dan.eldar@orange.co.il
---
Source: Hutchison Whampoa Limited
---
---
© Copyright 1996-2013 irasia.com Ltd. All rights reserved.
DISCLAIMER: irasia.com Ltd makes no guarantee as to the accuracy or completeness of any information provided on this website. Under no circumstances shall irasia.com Ltd be liable for damages resulting from the use of the information provided on this website.
TRADEMARK & COPYRIGHT: All intellectual property rights subsisting in the contents of this website belong to irasia.com Ltd or have been lawfully licensed to irasia.com Ltd for use on this website. All rights under applicable laws are hereby reserved. Reproduction of this website in whole or in part without the express written permission of irasia.com Ltd is strictly prohibited.
TERMS OF USE: Please read the Terms of Use governing the use of our website.