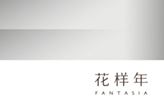 Fantasia Holdings Group Co., Limited
(incorporated in the Cayman Islands with limited liability)
---
Corporate Profile

We are a leadin g property developer and property related service provider in China. We are the only property company in China with members of our Group being ranked among the 2009 China commenced our property development business in Shenzhen in 1996. Leveraging on our broad experience and capabilities, we have successfully expanded into and currently focus our real estate activities in four of the fastest-growing economic regions in China, namely the Chengdu-Chongqing Economic Zone, the Pearl River Delta region, the Yangtze River Delta region and the Beijing-Tianjin metropolitan region.
Our target customers are affluent middle-to upper-class individuals and families and high-growth small-to medium-sized enterprises. We envisage that the demand for properties designed for these customers will increase as such customers' household income and purchasing power continue to rise. To cater to the diverse needs of our target customers, we develop a portfolio of property development projects with a focus on the following types of properties:
Urban Complexes
These urban complexes are mostly located in the peripheral areas of existing central business districts in major cities or in the emerging new business districts under city development plans of local governments. These complexes integrate various types of properties, such as offices, apartments, retail shops and/or boutique hotels, into one property development project. For example, our urban complex Chengdu Hailrun Plaza ), which has received several awards, will be the tallest building and a local landmark in Chengdu when completed in November 2009 as currently expected, and we believe our Meinian International Plazais one of the largest urban complexes currently under development in Chengdu.
Boutique Upscale Residences
These boutique upscale residences are mostly located in the countryside with natural scenic surroundings or cultural landmarks. They are linked by roads or expressways to the centers of major metropolitan areas. These boutique upscale residences include high-and low-rise apartment buildings, townhouses and individual houses and cater to the residential and investment needs of our high-end consumers. We typically develop our boutique upscale residential projects in several phases so that we can manage our capital resources more efficiently and increase the average selling price as the project becomes more developed and attractive to our customers. Examples of such boutique upscale residential projects include Grand Valley, a large scale residential complex that is adjacent to a planned ecological and sports park in Pujiang County of Chengdu, and Chengdu Mont Conquerant a large scale residential community located in a famous tourist attraction in Xinjin County of Chengdu.
We plan to continue to focus our property development activities on developing a portfolio of products that caters to our target customers across four of China's most economically prosperous regions. We plan to achieve this objective by continuing to selectively acquire low-cost land in the four regions. We conduct comprehensive and in-depth market research and analysis as to the land that we intend to acquire and the surrounding areas. We consider the geographic as well as marketing factors when evaluating a target parcel, including development potentials, size and suitability of the land for developments that can fit into our existing portfolio, convenience and availability of infrastructure support, purchasing power of our potential customers in relevant areas, development costs and the estimated return on investment. We budget for the cost of land acquisition as well as the overall development costs, which are subject to strict internal procedures and are closely monitored and adjusted throughout the construction process. All relevant departments of our Group, including our chief executive officer and our board of directors, will review and approve the proposed acquisition. We usually acquire land using our own capital within a pre-set budget and arrange project loans with banks in China at a later stage to support the subsequent development of the property.
In addition to our property development business, we are also engaged in providing property operation services, property agency services and hotel services to our own properties and properties of third parties. We believe such property related services enable us to strengthen our property development capabilities. For example, our property operation services enhance the value of our developments while our property agency services enable us to maximize our marketing and selling efforts. We plan to continue to enhance such real estate services that we offer and to further enhance the intrinsic synergies between our real estate products and services. We will in particular focus on enhancing our property operation services and hotel services which we believe will serve as relatively stable and growing revenue sources to our Group on the one hand, and will continue to increase the attractiveness and the average selling price of the properties developed by us on the other.
We have received numerous accolades for our property development and services capabilities. Our subsidiary, Fantasia Group (China), won the 2008 Corporate Citizen Award of Golden Brick for Real Estate of China presented by the Boao 21st Century Real Estate Forumand the 21st Century Economy Review. Our subsidiary, Fantasia Chengdu Development, was awarded the Real Estate Corporate of the Year for the Golden Hibiscus Prize in Chengdu in 2008 by Chengdu Real Estate Bureau and Sichuan Daily Press Group . Our property development projects have also won numerous awards and recognitions for their design and quality. For example, our project Shenzhen Future Plaza won the 2008 Real Estate Design Award of Golden Brick for Real Estate of China presented by the Boao 21st Century Real Estate Forumand the 21st Century Economy Review. Chengdu Hailrun Plaza, our urban complex project which is under development, was recognized as the Star Property of the Year and the Driving Force of Real Estate Industry in Chengdu in 2008 and won the Gingko Prize as the in Shenzhen, was awarded the Golden Bull Prize in 2005 ( ), one of the most prestigiousawards in the real estate industry in Shenzhen, by the Shenzhen Construction Industry Association.
updated 27th January, 2014
---
---
© Copyright 1996-2019 irasia.com Ltd. All rights reserved.
DISCLAIMER: irasia.com Ltd makes no guarantee as to the accuracy or completeness of any information provided on this website. Under no circumstances shall irasia.com Ltd be liable for damages resulting from the use of the information provided on this website.
TRADEMARK & COPYRIGHT: All intellectual property rights subsisting in the contents of this website belong to irasia.com Ltd or have been lawfully licensed to irasia.com Ltd for use on this website. All rights under applicable laws are hereby reserved. Reproduction of this website in whole or in part without the express written permission of irasia.com Ltd is strictly prohibited.
TERMS OF USE: Please read the Terms of Use governing the use of our website.