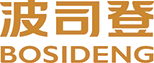 Bosideng International Holdings Limited
(incorporated in the Cayman Islands with limited liability)
---
Corporate Profile

Bosideng International Holdings Limited (the "Company", which together with its subsidiaries, is referred to as the "Group") is a renowned down apparel company in the People's Republic of China (the "PRC") with down apparel brands, namely Bosideng, Snow Flying and Bengen. The Group caters for different customers and consolidates its leading position in the PRC market with its core brands.
The Group is actively pursuing the strategy of developing an evergreen apparel business for four seasons while maintaining its down apparel business as its core operation. It is also proactively exploring opportunities to acquire reputable non-down apparel brands with high potential for development. It aspires to become a world-renowned integrated apparel brand operator. Currently, the Group's key non-down apparel brands include Bosideng MAN for menswear and JESSIE, BUOU BUOU, KOREANO and KLOVA for ladieswear.
updated 28th June, 2017
---
---
© Copyright 1996-2019 irasia.com Ltd. All rights reserved.
DISCLAIMER: irasia.com Ltd makes no guarantee as to the accuracy or completeness of any information provided on this website. Under no circumstances shall irasia.com Ltd be liable for damages resulting from the use of the information provided on this website.
TRADEMARK & COPYRIGHT: All intellectual property rights subsisting in the contents of this website belong to irasia.com Ltd or have been lawfully licensed to irasia.com Ltd for use on this website. All rights under applicable laws are hereby reserved. Reproduction of this website in whole or in part without the express written permission of irasia.com Ltd is strictly prohibited.
TERMS OF USE: Please read the Terms of Use governing the use of our website.