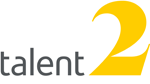 Talent2 International Limited
---
Corporate Profile

Talent2 multiplies the power and productivity of people. We are the leading HR BPO organisation in the Asia Pacific region, working with clients across diverse organisation types and industries to deliver end-to-end talent management solutions.
We provide a holistic consultancy service through our HR Advisory offering and specialised best-practice solutions in Payroll, Recruitment and Learning. We work with thousands of clients across four continents and 30 countries, helping them to attract, develop, manage and retain the highest quality people.
We are the recognised market leader in HR and recruitment in Australasia and Asia. We pay 10% of the Australian workforce and are the third largest provider of learning in Australia. We are number one in RPO in Australia and New Zealand and the pioneer of RPO in Asia. We believe that inspired people are the lifeblood of thriving organisations.
We use the world's most innovative perspectives and practices to create an experience and culture in which your people are fully engaged, optimally empowered and fully expressed. So that they are highly productive and so that they perfectly embody your organisation.
Talent2 was founded in 2003, is listed on the Australian Stock Exchange ('TWO'), and operates from more than 40 offices in 30 countries across Asia Pacific, Middle East, UK and USA.
Fast Facts
While many organisations talk the talk, Talent2 walks the walk.
Launched in 2003 by industry icons Geoff Morgan and Andrew Banks
Global reach, end-to-end capability
31 countries supported in 31 languages
Listed on the ASX: TWO
Turnover $A300m per annum
1,700 people in 40 offices across 19 countries
40,000 people are hired every year by our Recruitment consultants
We have the largest market share of the RPO sector in Asia Pacific
We are the number one RPO provider in Asia Pacific, and number six globally
1.2 million Payroll transactions processed every month, supporting 31 countries
500,000 training interventions are conducted each year, making us the third largest Learning provider in Australia
We are the third largest provider of LBPO in Asia Pacific
Our Philosophy
We're about people who don't just go to work, but love their work. People who don't just do a job, but live their role as an expression of who they are. People who are not just productive, but who achieve extraordinary results daily.
We are about people to the power of 2
People to the power of 2 means people who are inspired, flourishing and happy; people who love their role and live it as an expression of who they are; people who achieve extraordinary results; people who fulfil themselves and their dreams; people who lead extraordinary lives and help the organisations they work for to thrive. We are about people to the power of 2.
Our Mission
Our mission is to be a force of betterment that turns organisations into dynamic and exciting places to work.
Our Vision
Our vision is to be the best end-to-end talent management organisation in Asia Pacific and around the world by 2015.
Our History
Founded in 2003 by industry pioneers Andrew Banks and Geoff Morgan, Talent2 has grown rapidly to become the leading HR BPO provider in the Asia Pacific region.
Talent2 was founded on 1 December 2003, as the first true HR BPO company in the Asia Pacific region. It represented a new chapter for its founders, Geoff Morgan and Andrew Banks, who had 40 years combined experience in HR and recruitment.
Geoff and Andrew established Morgan and Banks in 1985, which quickly grew to be one of the leading HR and recruiting firms across Australia and Asia. It was publicly listed in 1994 and sold to TMP in 1998 for $380 million.
In early 2002, Andrew and Geoff saw that the employment market was changing: companies needed to find new ways of hiring and managing talent. This meant expanding on the range of services Morgan and Banks had offered.
In the following year, an Australian HRIS and payroll software company, Concept Systems International, joined Geoff Morgan and Andrew Banks to create a new recruiting and outsourcing venture, Talent2. This provided Talent2 with crucial HRIS and payroll expertise that enabled it to become a complete HR outsourcing company.
Talent2 has grown through organic growth and acquisitions to become Asia Pacific's leading provider of end-to-end talent management solutions across four areas; HR Advisory, Payroll, Recruitment and Managed Services, and Learning.
Talent2 has also expanded its network, opening offices throughout Asia Pacific and EMEA as demand for our services has grown internationally. Throughout, we have remained strongly committed to multiplying the power and productivity of people, delivering innovative and strategic solutions to both our clients and candidates, which has established Talent2 as the leading HR BPO provider in the Asia Pacific region.
updated 19th January, 2012
---
---
© Copyright 1996-2016 irasia.com Ltd. All rights reserved.
DISCLAIMER: irasia.com Ltd makes no guarantee as to the accuracy or completeness of any information provided on this website. Under no circumstances shall irasia.com Ltd be liable for damages resulting from the use of the information provided on this website.
TRADEMARK & COPYRIGHT: All intellectual property rights subsisting in the contents of this website belong to irasia.com Ltd or have been lawfully licensed to irasia.com Ltd for use on this website. All rights under applicable laws are hereby reserved. Reproduction of this website in whole or in part without the express written permission of irasia.com Ltd is strictly prohibited.
TERMS OF USE: Please read the Terms of Use governing the use of our website.