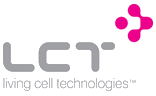 Living Cell Technologies Limited
---
Board and Management Team

The Board of Directors

Mr Roy Austin BCom, CA (Chairman - Appointed on 20 July 2011) (Independent Director)
Emeritus Professor Robert Elliott MBBS, MD, FRACP (Non-Executive Director)
Mr Laurie Hunter MA (Hons) (Independent Director)
Dr Bernard Tuch BSc, MBBS (Hons), FRACP, PhD and GAICD (Independent Director) (Appointed on 20 July 2011)
Mr Robert Willcocks BA, LLM (Independent Director) (Appointed on 29 March 2011)


Management Team

Dr Ken Taylor (Chief Executive) (Appointed on 8 July 2014)
Mr John Cowan (Corporate Services Manager)
Dr Kathleen Durbin (Head of Clinical and Regulatory)
Dr Janice Lam (Head of Operations)
Dr Sarah Carley (Quality Assurance Manager)
Mr Mark Licciardo (Company Secretary) (Effective 1 January 2016)


Scientific Advisors

Professor Roger Barker MD, PhD, FRCP (Scientific Advisor) (Appointed on 23 September 2014)
Professor Richard Faull ONZM, MBChB, PhD, DSc, FRSNZ, (Scientific Advisor) (Appointed on 23 September 2014)
Professor Anne B Young MD, PhD (Scientific Advisor) (Appointed on 23 September 2014 )
Dr Jackie Lee, PhD (Scientific Advisor)





The Board of Directors

Mr Roy Austin BCom, CA, Chairman (Appointed on 20 July 2011), Independent Director
Mr Austin is a consultant to investment banking firm Northington Partners in New Zealand. He brings considerable commercial depth to the LCT board with over 25 years' investment transaction experience across multiple sectors including healthcare and biotechnology. His experience includes capital raisings, mergers and acquisitions, IP commercialisation, venture capital and international business development.

Mr Austin is chairman of New Zealand-based Cure Kids, a child health research charitable trust and its commercial biotech venture capital fund, Cure Kids Ventures Limited.

He holds a number of other directorships in private companies, has a BCom and is a member of the New Zealand Institute of Directors and Chartered Accountants Australia and New Zealand.

Mr Austin was elected chairman on 20 July 2011. He is a member of the Remuneration and Nomination Committee; a member of the Audit and Compliance Committee and a member of the Diatranz Otsuka Limited board of directors (since 1 November 2011).

He was appointed to the LCT board on 25 February 2011.
Emeritus Professor Robert Elliott MBBS, MD, FRACP, Non-Executive Director
Professor Elliott trained as a paediatrician at The University of Adelaide. He moved to New Zealand in 1970 to become the Foundation Professor, Director of Paediatrics at The University of Auckland.

Professor Elliott co-founded LCT. He is an Emeritus Professor of Child Health Research and a world leader in diabetes and autoimmune-related research.

He resigned from the position of Director, Clinical Research and Innovation on 27 February 2015.

In 1999, he was awarded a CNZM (a Companion of the New Zealand Order of Merit) for services to the community. In 2011, he was awarded the prestigious World Class New Zealander (Life Sciences) Award.

He is on the board of Cure Kids, Wings Trust (a New Zealand trust for the treatment of alcohol and substance abuse) and patron of the Cystic Fibrosis Association of New Zealand. He is a director of Breathe Easy Limited, a New Zealand company that is developing a new treatment for cystic fibrosis.

Professor Elliott is the chairman of the Diatranz Otsuka Limited board of directors.

He was appointed to the LCT board on 15 January 2004.
Mr Laurie Hunter MA (Hons), Independent Director
Mr Hunter has over 40 years' experience as a stockbroker, investment banker and corporate investor in London, Paris and San Francisco.

Mr Hunter was a Member of The Stock Exchange, London, a partner at L. Messel & Co., London, a director of Shearson Lehman Hutton and founder of Hunter Capital. His recent focus has been on investing and providing strategic advice to developing companies. Mr Hunter is chairman of StratMin Global Resources Plc and currently serves on a number of unlisted company boards.

Mr Hunter resigned from the board of listed company Madagascar Oil Limited on 18 December 2012.

Mr Hunter is a member of the Audit and Compliance Committee.

He was appointed to the LCT board on 25 August 2006.
Dr Bernard Tuch BSc, MBBS (Hons), FRACP, PhD and GAICD, Independent Director (Appointed on 20 July 2011)
Dr Tuch is an Honorary Professor at The University of Sydney where he is supervising a bioengineering diabetes cell therapy project.

Previously, he was a senior scientist with CSIRO Australia. He is a director of Sydney Cell Therapy Foundation Pty Limited, the not-for-profit Australian Foundation for Diabetes Research, and is a Specialist Practitioner, Endocrinology, at the Prince of Wales Private Hospital & St Vincent's Private Hospital, Sydney. He is also an Adjunct Professor at Monash University.

His experience includes capital-raising to support his considerable research team and a large international scientific publication list. He has had previous scientific collaborations with LCT and knows the company's direction intimately.

Dr Tuch is chairman of the Remuneration and Nomination Committee.

He was appointed to the LCT board on 20 July 2011.
Mr Robert Willcocks BA, LLM, Independent Director (Appointed on 29 March 2011)
Robert Willcocks is a senior executive with an extensive legal and business background working in particular with Australian listed public companies.

He has Bachelor of Arts and Bachelor of Laws degrees from the Australian National University and a Master of Laws degree from the University of Sydney.

Mr Willcocks was a partner with the law firm Stephen Jaques & Stephen (now King & Wood Mallesons) from 1980 until 1994, where he was a member of the Corporate Advisory Group with an emphasis on the mining and oil and gas sectors.

As corporate adviser he has undertaken assignments in a range of industry sectors. Mr Willcocks has been a director and Chairman of a number of Australian Securities Exchange (ASX) listed public companies. He is a director of ASX listed ARC Exploration Limited, and Hong Kong Stock Exchange listed APAC Resources Ltd. He is also chairman and director of Trilogy Funds Management Ltd, a Responsible Entity under Australian law.

Mr Willcocks is chairman of the Audit and Compliance Committee and a member of the Remuneration and Nomination Committee.

He was appointed to the LCT board on 29 March 2011.
Management Team
Dr Ken Taylor, Chief Executive (Appointed on 8 July 2014)
Dr Taylor joins LCT following a prestigious international career in both academia and business. He completed a postdoctoral fellowship in Pharmacology and Experimental Therapeutics at the Johns Hopkins University School of Medicine in Maryland, USA, and subsequently held a joint appointment in neurosciences at Princeton University and the Squibb Institute of Medical Research in Princeton, New Jersey.

He joined Roche Australia and was soon promoted to the role of Medical Director, Australia; before becoming Managing Director of Roche New Zealand.

In 1990, he was appointed Managing Director of the Roche UK affiliate and then transferred to Syntex in Palo Alto, California to convert the corporate pharmaceutical company to the Roche Bioscience Research Center.

Prior to joining LCT, Dr Taylor was CEO of Antipodean Pharmaceuticals where he managed the Phase I and II studies of its lead compound in Parkinson's disease.

New Zealand-born Dr Taylor holds Honours and Doctorate degrees in pharmaceutical chemistry and pharmacology from the University of Otago School of Medicine and completed a business management program at IMD in Lausanne, Switzerland.
Mr John Cowan, Corporate Services Manager
Mr Cowan has over 30 years experience in senior finance positions in publicly listed companies with international operations and public benefit entities. He was Head Finance & Facilities at Auckland War Memorial Museum, CFO at the University of Auckland, Company Secretary at Mair Astley Limited and held senior finance positions in the Goodman Fielder Wattie Group.

He holds a BCA from Victoria University of Wellington and is a Fellow of the New Zealand Institute of Chartered Accountants.
Mr Mark Licciardo, Company Secretary (Effective 1 January 2016)
Mark Licciardo (B Bus (Acc), GradDip CSP, FGIA, GAICD) is the founder and Managing Director of Mertons Corporate Services.

He has extensive experience in working with Boards of Directors of high profile ASX listed companies in the areas of corporate governance, accounting & finance and company secretarial practices during a 30 year corporate career in banking and finance, funds management, investment, infrastructure development and in the establishment and management of a consulting business.

A former company secretary of Top 50 ASX listed companies Transurban Group and Australian Foundation Investment Company Limited, Mark is also the former Chairman of the Governance Institute of Australia (GIA) Victoria division and Melbourne Fringe Festival and a current non-executive director of a number of public and private companies.
Scientific Advisor
In September 2014 LCT appointed three high-level scientific advisors to review and support its work as NTCELL progresses towards commercialisation. The appointments are Professors Roger Barker from Cambridge, Richard Faull from Auckland and Anne Young from Harvard. All are internationally recognised experts on the discovery of new treatments for neurodegenerative diseases.
Professor Roger Barker MD, PhD, FRCP, Scientific Advisor (Appointed on 23 September 2014)
| | |
| --- | --- |
| | Professor Roger Barker, MD PhD FRCP, Professor of Clinical Neurosciences and Deputy Director, John van Geest Centre for Brain Repair, University of Cambridge, United Kingdom, has extensive experience in evaluating and developing new therapies for Parkinson's and Huntington's diseases including cell therapies. His studies focus on disease heterogeneity using cognitive testing, functional imaging and genetic biomarkers. |
Professor Richard Faull ONZM, MBChB, PhD, DSc, FRSNZ, Scientific Advisor (Appointed on 23 September 2014)
| | |
| --- | --- |
| | Professor Richard Faull, ONZM MBChB PhD DSc FRSNZ, Distinguished Professor of Anatomy and Director, Centre for Brain Research, University of Auckland School of Medicine, has over 40 years' research experience in anatomical studies of human brain neuronal growth. He directs the Centre for Brain Research which carries out research and development programs targeting neurodegenerative diseases such as Parkinson's, Huntington's, motor neurone and Alzheimer's diseases. |
Professor Anne B Young MD, PhD, Scientific Advisor (Appointed on 23 September 2014)
| | |
| --- | --- |
| | Professor Anne B Young, MD PhD, Distinguished Julieanne Dorn Professor of Neurology, Harvard Medical School, Boston, United States, has over 40 years' experience studying functional neuroanatomy. Her current research focuses on studies of new therapeutic strategies for Parkinson's and Huntington's diseases. |
Dr Jackie Lee PhD, Scientific Advisor
Consultant and ex Research Director, Geron, USA
updated 16th November, 2016
---
---
© Copyright 1996-2016 irasia.com Ltd. All rights reserved.
DISCLAIMER: irasia.com Ltd makes no guarantee as to the accuracy or completeness of any information provided on this website. Under no circumstances shall irasia.com Ltd be liable for damages resulting from the use of the information provided on this website.
TRADEMARK & COPYRIGHT: All intellectual property rights subsisting in the contents of this website belong to irasia.com Ltd or have been lawfully licensed to irasia.com Ltd for use on this website. All rights under applicable laws are hereby reserved. Reproduction of this website in whole or in part without the express written permission of irasia.com Ltd is strictly prohibited.
TERMS OF USE: Please read the Terms of Use governing the use of our website.